Landscape Management
The Landscape Management Department maintains 216 acres of main campus and a satellite facility (Lucy C. Huie Hall) in South Jonesboro. The Landscape Management department strives to enhance Clayton State University's learning environment through designing, installing and maintaining beautiful and inviting landscapes. Landscape Management also installs irrigation systems throughout the campus that are provided by pond water. In addition, this department provides event setup and moving services for campus functions.
The campus is divided into seven zones for landscape maintenance purposes. Work is concentrated in one zone per workday to maximize productivity. The goal is to do substantial maintenance in each area of campus so that the entire campus gets some attention every five to seven days. The zone map is only a guide, since holidays, inclement weather, and special projects may cause the zone schedule to be modified frequently.
Michael Perkins
Landscape Management Assistant Director
Open Position
Landscape Management Supervisor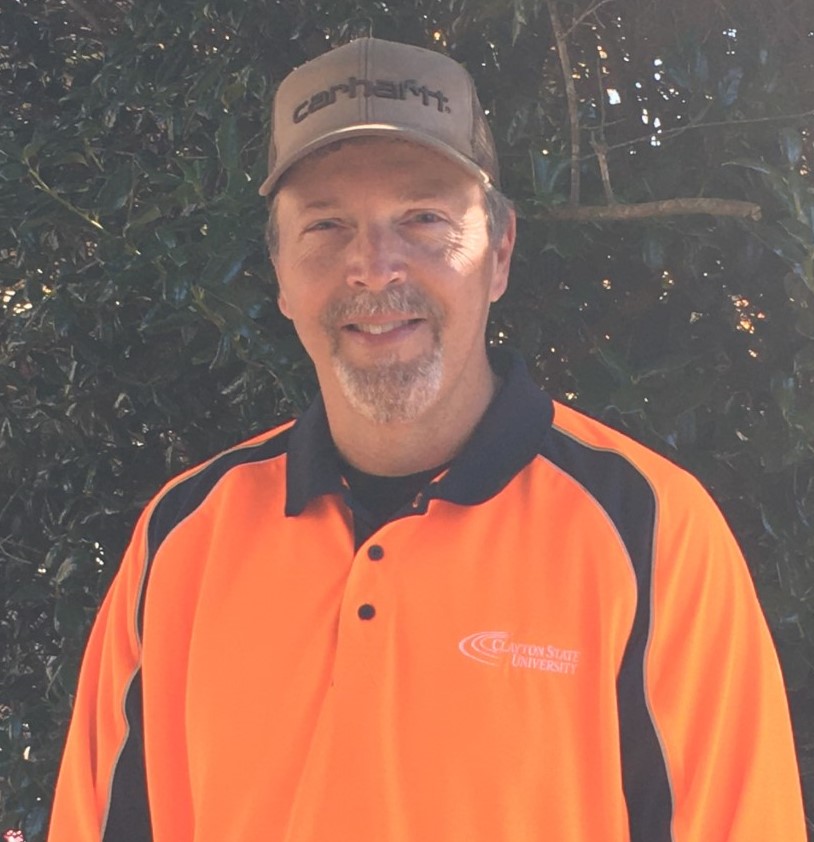 The Landscape Management department provides the following services
Mowing
Edging
Trimming
Pruning
Fertilization
Leaf & Debris Cleanup
Irrigation
Landscape Installation
Landscape Design
Pond & Dam Management
Storm Drain Maintenance
Tree Management
Sports Field Maintenance
Event Setup
Moving Services
Trash Removal
Landscape Equipment
Preventative Maintenance
Snow/Ice Removal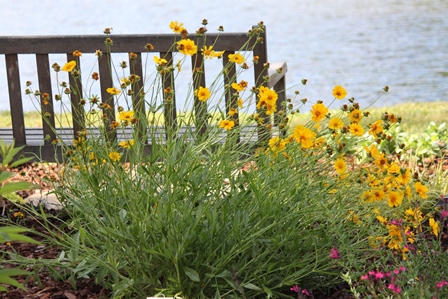 Landscape Management Staff
Assistant Director
Michael Perkins
Groundskeeper I
Open
Ronald James
Dennis Morris
Open
Open
Groundskeeper II
Open
Groundskeeper III
William Bedingfield
Open (Forman)
Moves & Setups
James Kaiser (Lead)
Open Position
---
Landscape Management Work Hours:
Monday-Friday: 7:30 am - 4:30 pm
Requests for services should be submitted online through SchoolDude. Facilities Management can also be contacted at (678) 466-4240.
Staff is available in the event of an emergency. In after hours, call Public Safety at (678) 466-4050.
---
The Landscape Management department is proactive and conducts safety inspections throughout the campus grounds.
Constant monitoring of dead and hazardous trees and limbs.
Monitoring of man-hole covers (storm drains, valve boxes, etc.)
Nuisance wildlife and pest control: snakes, bees, wasps, yellow jackets, hornets, fire ants, etc.
Overgrown vegetation
Pond and dam inspections
Inclement weather preparation
Zone safety assessments
---
Moves and Setups
Routine Requests should be submitted at least 3 business days prior to requested date for setup or move. Special and off-campus requests require more planning and should be submitted at least two weeks in advance.
Landscape Management's Moves and Setups is responsible for setting up or moving tables, chairs, and other furniture or equipment for campus events or for faculty and staff work requirements. This responsibility temporary fulfills only setups and light move requests due to scheduling, please contact Facilities front desk for the information associated with the moves/setup request.
All moves and setups are state funded. Larger moves may require a moving company to perform the larger work required. This will require bidding the job out, which could take up to 2 weeks or more through the Procurement Office. Please take into consideration the time frame that is needed for bids and scheduling.
When Campus Departments have events that require setting up tents, inflatables, posters, signs, etc., please contact the Facilities Management department to coordinate these events so irrigation systems, utilities, tree roots, turf grass, plants, etc. are not damaged from these items.
If the event will request set up in two or more locations, please indicate as such on the SchoolDude request.
If you would like for the Moves & Set Up team to break down the event once it is complete, please submit a separate SchoolDude request.
Types of Moves and Setups:
Routine Requests - Furniture moves, small event setups (tables and chairs), etc.
Special Requests - Commencement, Open House, placing tarp for events on gym flooring, large office moves, etc.
Off-Campus Requests - Off-Campus Requests need to be evaluated and approved by the Assistant Director of Landscape Management.
When moves or setups are required, the requesting office should print and complete the appropriate work request following the link below:
Routine Requests should be submitted at least 3 business days prior to requested date for setup or move. Special and off-campus requests require more planning and should be submitted at least two weeks in advance.
Overtime Pay – When other departments request an event set-up or other work order that is required to be performed after normal working hours or on weekends, the requesting department shall pay for the overtime pay from their budget.