Student Center Landscape
Project Supervisor: Alan Beasley, Grounds Manager
Contractor: In-house grounds department
Estimated Project Cost: 10,000
Construction Dates: Completed in March of 2007
This project is a major renovation to the area in front of the Student Center. The project had two main goals:
Revitalize and add color to the area.
Provide screening for the newly placed back-up generator outside the Student Center.
Project Scope:
Remove Existing plants and re-grade area
Extend and upgrade existing irrigation system
Add leveling by planting azaleas, camelias, osmanthus and 'Yoshino' cherry tree
Provide covering to the ground by planting groundcover and dwarf abelia.
Area before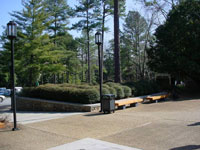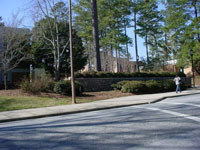 Work in progress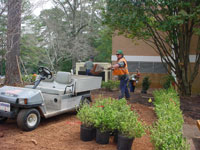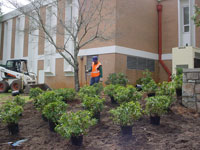 Work completed