Site Landscape for NBS and Laboratory Annex Building
Project Designer: Anderson Design, Inc
Contractor: College Pro Landscape LLC
Construction Dates: August - October 2011
Area Before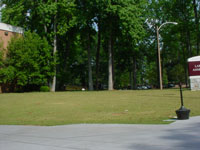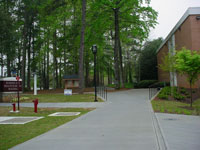 Area After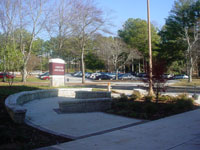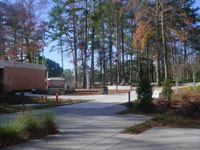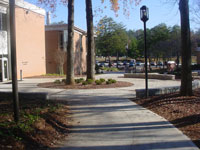 The project involves construction of hardscape, landscape, and irrigation system in the area between Arts and Sciences, Natural and Behavioral Sciences, Lecture Hall and Faculty Hall. As a result, campus will provide several aesthetically looking plazas accented with granite walls and seating areas in the most tree shaded part of the campus for students to enjoy their time between classes.
Project Scope:
Remove asphalt, concrete paving and any associated base material.
Remove shrubs and ground cover.
Remove and transplant some trees.
Install new paving and granite walls.
Install new benches.
Provide new landscape for Laboratory Annex Building North Entrance.
Plant new trees, shrubs, and ground cover.