Center for Supply Chain Management Recruit Students
Businesses have access to talented individuals for internships and employment opportunities.
Internships
Businesses seeking to offer internships can gain access to supply chain management students who are equipped to apply knowledge and theory learned in the classroom in a professional setting.
Students complete internships with valuable skills and make connections in professional fields to succeed in their chosen career paths.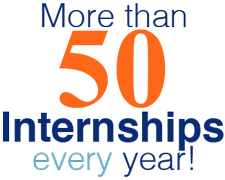 Job Opportunities
Your organization can find future employees in the early stages of their career through the Center's annual Collegiate Supply Chain Seminar and Career Fair. Hosted in partnership with professional supply chain organization Council of Supply Chain Management Professionals (CSCMP), fair connects students with major organizations seeking supply chain professionals.
Clayton State supply chain students and alumni can be found working in companies such as: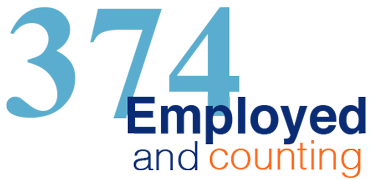 Anderson Doors Apple Inc. Bennett International Booze Allen Carters Catepillar Inc. CEVA CH Robinson Chick-fil-A Chiquita Brands CL Services Coca-Cola Cox International CSX Delta Air Lines DHL Drive Medical DSC Logistics Eaton-Cooper Lighting Fastenal
FedEx Forward Air, Inc Georgia Pacific Heartland Express IKEA Ingersall Rand Ingles, Inc. JAS Worldwide JB Hunt JP Hall Express Kelloggs Knight Transportation Kroger Inc. Kuehne & Nagel Luxottica Mallory Alexander Freight Forwarder MARTA McLane Trucking Company Microsoft Mitsubishi Logistics Mohawk Industries Morgan Southern Nabisco NCR Newell Rubbermaid Norfolk Southern Office Depot
Panalpina PEI Pepperidge Farms Pilot Freight Services Primier Transportation Publix PVH Quaker Oats/Pepsico R&L Trucking Roadrunner Logistics RockTenn SAIA Logistics Samuel Shapiro Schankers Sherwin Williams Southern Company Starbucks Swissport Cargo Services Taradara TDK Components The Home Depot The Hub Group Toys-R-Us Univar UPS Logistics WalMart XPO Logistics …and many m
Student Success
Vermeka Martin, BBA Supply Chain Management '16
Vermeka Martin can take a part a shoe and put it back together just by going over the supply chain process in her mind. The idea that her role as a supply chain professional can move products to the people is what motivates her the most.
"Every company in this world needs logistics. What we do as supply chain managers is control the mobility of commodities in the world. It's a personal mission to get people to understand what we do now and the possibilities of what we can do in the future."
Letitia Motley, BBA Supply Chain Management '12
Motley studied supply chain management while working at UPS. The classroom knowledge she gained coupled with opportunities to network with professionals helped her get promoted at the parcel company and eventually move into a new position at Amazon.
"Collaborating and working with warehouse counterparts at UPS, they saw the growth in my terminology as the semester went on. I'm now going back to school to get my masters in international business."