The Crescent Theatre is Clayton State University's theatrical stage featuring productions by students in the Theatre program. This beautifully renovated 149 seat theatre serves as a performance and classroom space.
2020-2021 Season
Fall
The Second Shepherd's Play: A Hip-Hop Holiday Hilarity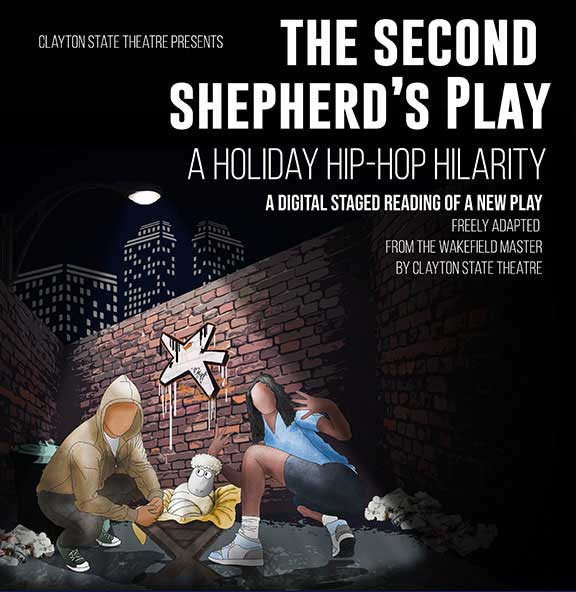 Freely adapted from the text by The Wakefield Master
Performances distributed via streaming the month of December
Synopsis: Mak dupes a group of shepherds and steals one of their sheep.
Despite his wife pretending to be in labor when the shepherds come searching, Mak is exposed. They are suddenly met by an angel with a message of a special child born in Bethlehem. Mak, Gill, and the Shepherds travel to see the child.
December 1, 2020
7:30 p.m.
Free
---
Spring
Play Festival on Equity Diversity and Inclusion (EDI)
Performances will take place in February.
This festival will bring together diverse writers, actors and technical team to create this production.
---
Clayton State Theatre is committed to ensuring that our theatre is accessible to all individuals with or without disabilities. The Crescent Theatre is equipped with wheelchair seating, listening devices for the hearing impaired, and an access ramp leading to the stage.