Chemistry and Physics
The Department of Chemistry & Physics prepares students for careers or advanced study in the fields of chemistry, physics and physical science education through the delivery of a first class education by world renowned professors. Students interact with the local community exploring the impact of chemistry and physics on our lives, both locally and globally.
Mission
Students are immersed in the educational experience so that when you're ready, you will transfer into your chosen field of science, be it entry-level chemistry position, graduate school, pre-med, pre-dental, pre-physical therapy, pre-veterinary medicine, pre-engineering or pre-physician's assistant.
Program Outcomes
After completing the B.S. in Chemistry Program at Clayton State University, graduates will:
demonstrate knowledge of the basic principles of major fields of chemistry.
demonstrate a broad range of basic laboratory skills applicable to chemistry, and improved chemical research skills.
demonstrate knowledge of technology related to chemistry, including laboratory instrumentation.
apply knowledge of physics and mathematics to solve chemical problems.
communicate scientific information in a clear and concise manner both orally and in writing.
collect, evaluate and interpret scientific data, and employ critical thinking to solve problems in chemistry and supporting fields.
collaborate effectively on team-oriented projects.
identify and describe the impact of chemistry on society.
Department Chair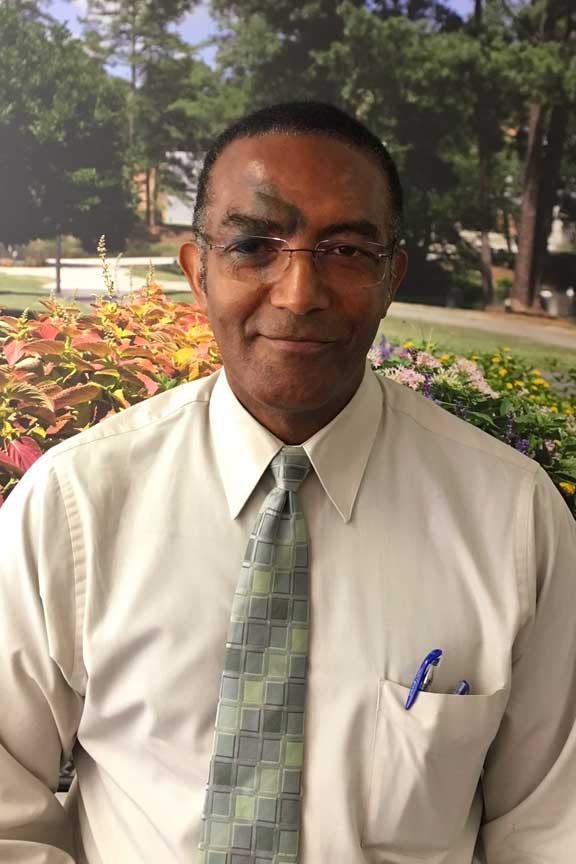 Staff
Minette Gordon
Administrative Assistant
minnettegordon@clayton.edu
(678) 466-4785
Lashaundra Fambro
Laboratory Manager
LashaundraFambro@clayton.edu
(678) 466-4868
Farrah Bakr
Laboratory Professional
FarrahBakr@clayton.edu
(678) 466-4843
Follow Us