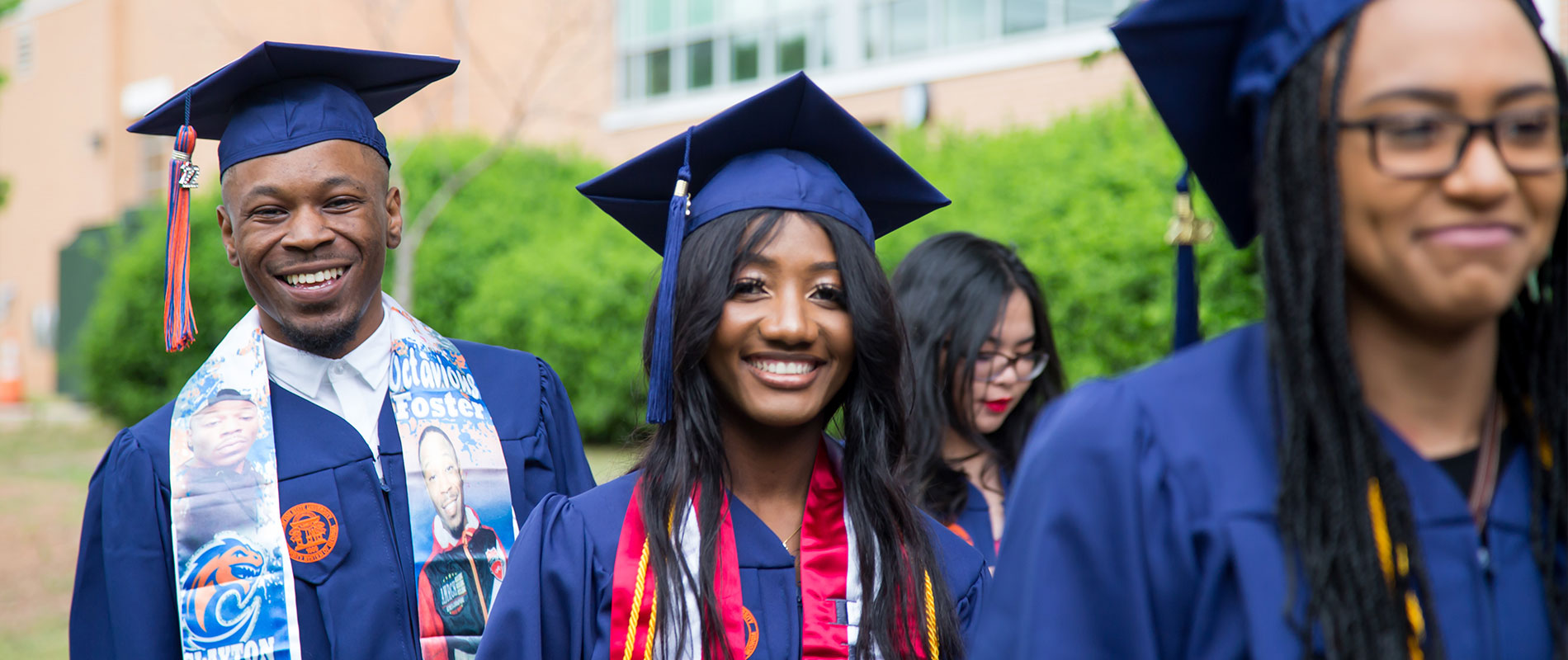 Undergraduate Admissions
Welcome to Laker Nation
All Dreams Welcome
You may be new to college or returning to finish an undergraduate degree. You may be transferring between schools or transferring between countries. Whatever your situation, Clayton State has an academic program for you and all the help and resources you need to begin your application process. All dreams are welcome. Let's get you started on yours!
Contact Information
Office of Undergraduate Admissions
Address
Edgewater Hall
2000 Clayton State Blvd
Morrow, GA 30260
Phone Number
(678) 466-4115
Office Hours:
Monday and Tuesday:
8:00 a.m. - 7:00 p.m.
Wednesday and Thursday:
8:00 a.m. - 5:00 p.m.
Friday:
8:00 a.m. - 2:00 p.m.