The Comprehensive Administrative Review
What is the Comprehensive Administrative Review (CAR)?
In April 2017, Chancellor Steve Wrigley of the University System of Georgia (USG) announced a Comprehensive Administrative Review (CAR) of the system office and all 26 USG institutions.
The goal of the CAR is to address the challenge of how to provide quality education in the most cost‑effective manner.
The objectives of the CAR are to:
identify ways that administrative functions can be conducted more efficiently and effectively;
enhance support for delivering on the global, statewide, and local missions of USG institutions;
achieve opportunities for savings to provide greater affordability and access for students; and
strengthen the core academic enterprise and improve student support services.
The CAR is expected to assist the USG and the respective 26 institutions by:
developing model organizational structures and processes that will enhance our ability to deliver on our teaching, research, and service mission;
developing and implementing 21st century operational models;
gaining staff input to enhance administrative effectiveness and efficiency at all levels; and
identifying administrative cost savings that can be redirected to core functions of teaching, research, and service.
Clayton State offered to participate in the second phase of this process, along with a cohort of other schools.
Between May 1, 2018 and June 26, 2018, more than 400 Clayton State employees provided input to the USG. Our employees contributed important perspectives, experiences, and information about their work through surveys, focus groups, and interviews.
In the late summer we received an initial report with the results of the assessment, which indicated practices that are working well and also identified opportunities for Clayton State to make local improvements.
We are now ready to launch our institute-specific CAR action planning and implementation process. This presents a tremendous opportunity for us to address administrative and process challenges and identify ways to streamline our operations and improve efficiency.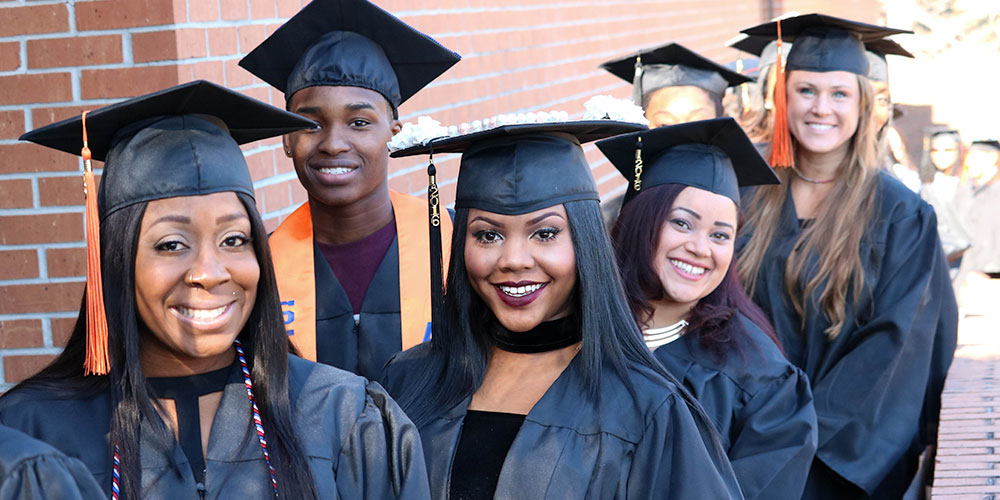 Report Summary
The report reflects input from more than 400 Clayton State employees who were selected to participate because they have significant administrative responsibilities.
It indicates what is working well and where we have opportunities for improvement. The report is a starting point for a deeper examination of our policies, procedures, and practices in some key focus areas.
However, the report alone does not provide enough detail to take appropriate action to resolve the challenges. The three core areas that the report emphasized were:
Spans of Control and Organizational Layers
Although there is no "right size" that fits all organizations, too many or too few spans or layers can affect organizational and operational effectiveness. Clayton State has 7 layers of administrative staff hierarchy (levels of reporting) in our structure.
Our spans of control average 3.9 employees for every supervisor. In both spans and layers, the guideline is about 6-8 (direct reports and organizational layers). The working group will examine each layer and areas where span of control is higher or lower than recommended.
Alignment and Distribution of Administrative Functions
The results showed how similar work is performed in the units across campus and also within centralized functions. Four key areas noted were business and operations, communications, information technology services, and human resources.
They also noted possibilities for better aligning facilities work. A detailed review of sub-divisions and departments will focus in these areas to determine whether efforts are misaligned, duplicative, or the division of labor is intentional and supportive of the Institute's mission and strategy.
Best in Class and Room for Improvement
Select processes within information technology, facilities, student life, advancement, and auxiliaries were noted for best-in-class operations.
Other processes in purchasing and travel, marketing and communications, and finance/accounting were commonly identified as opportunities for improvement. The working group will discern these variations to determine where a positive impact can be made.
Access the CAR Report (CSU account login required)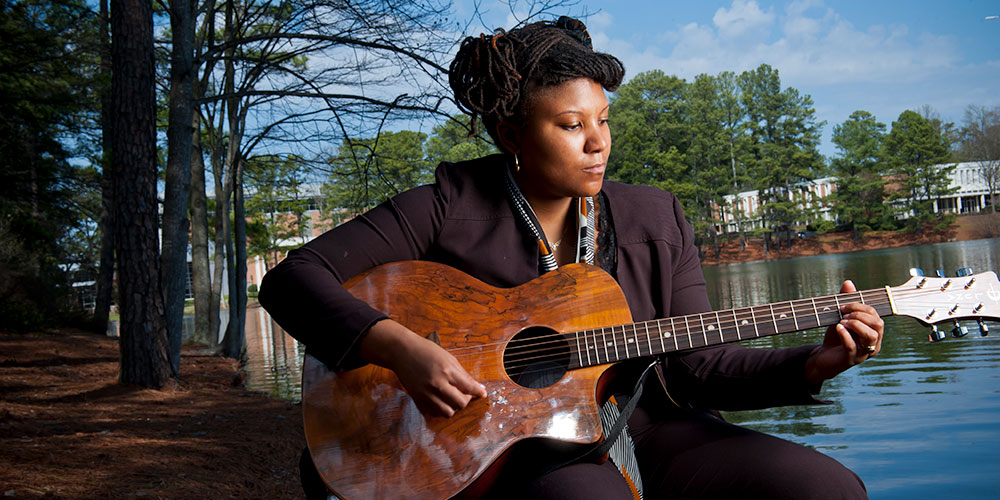 Action Plan Teams
Consistent with the USG and colleges and universities participating in this process, we have formed two groups: an executive-level decision group and a working group.
These two groups will play a key role in identifying and taking action to address and implement the results of the assessment. These groups are intentionally small, with the expectation that they will interact and collaborate with people and units across the Institute
The Working Group
The working group will examine the data collected by USG, work closely with unit management and staff where opportunities for improvements were indicated, and make recommendations to the decision group. Members of the working group are:
Todd Birchfield, ITS
Rodney Byrd, HR
Kristi Clark, Institutional Research
Megan Davidson, Controller
Maritza Ferreira, Marketing and Communications
Jim Flowers, Office of the President
Rebecca Gmeiner, Registrar
Bryan LaBrecque, Faculty
Jill Lane, Associate Provost
Scott McElroy, Budget
Narem Reddy, Institutional Research
Lakisha Sanders, Financial Aid
Eric Tack, Center for Advising
Adam Tate, Faculty
Allen Ward, Student Affairs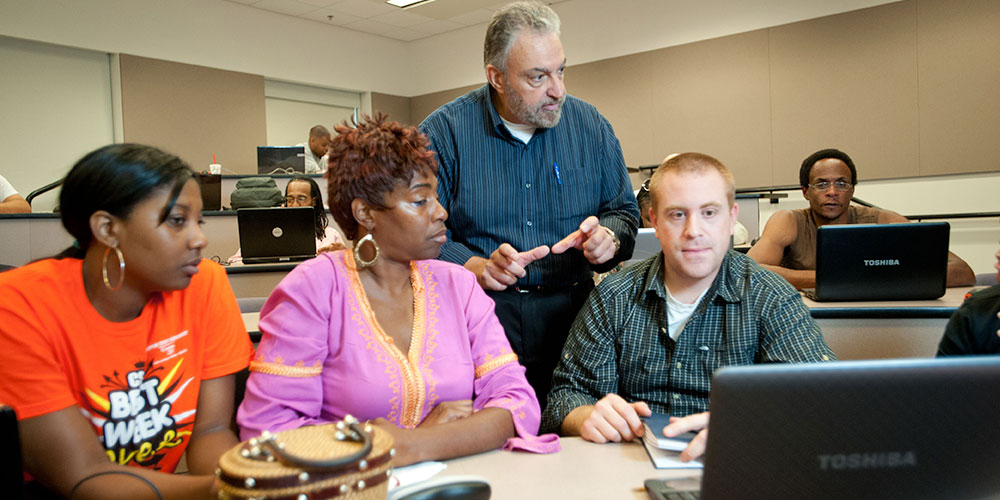 The Decision Group
The decision group will be engaged over the next several months to review and consider the analysis and recommendations of the working group and determine how Clayton State can best proceed. Members of the decision group are:
President Tim Hynes
Vice President Shakeer Abdullah
Vice President Corlis Cumming
Provost Kevin Demmitt
Vice President Bill Gruszka
Vice President Chase Moore
Associate Vice President Stephen Schultheis
Dr. George Nakos
Charles Read, ITS
Throughout this process, the working and decision groups will engage with the leaders and subject matter experts across campus and keep the entire campus community informed about our progress.
Next Steps
The high-level process to define the plan of action is expected to take between 18 and 24 weeks and is designed as follows.
Members of the decision group and working group have been identified and will begin with a kickoff meeting in the next two weeks.
The working group will spend about 6-8 weeks performing a deeper analysis of the data.
The working group will actively engage the leaders and subject matter experts from across the Institute to review and discuss initial conclusions and potential solutions (2-3 weeks).
The working group will provide a set of results and recommendations to the decision group, which will review and make recommendations (2-3 weeks).
The University System of Georgia will review Clayton State recommendations for addressing local opportunities and direct Clayton State to begin implementation.
Once the plan is finalized, Clayton State leaders will begin to lead implementation of solutions. This activity will be ongoing and likely progress over several months.
President's Message
"This review presents a unique opportunity for Clayton State to improve our operational efficiencies and respond to the concerns and issues expressed by our faculty, staff and students.
It is important to remember that an essential starting place for this review were the surveys of staff identifying areas where there were shared perceptions of places we were doing well, and places in which we will benefit from reflecting on new approaches to serving our campus community.
The report indicates where we are doing well and also the areas in which we can improve. I believe that as we work intentionally, collaboratively, and honestly, we can become more efficient and effective in both how we manage and how we conduct our operations.
By improving our operational efficiency and identifying and addressing problem areas in our administrative processes, we can place a greater focus on accomplishing our mission. We can also make a better case to others about our wise use of state and student resources.
In advance, we thank you for finding ways together to review and modify where appropriate the ways we support our students, faculty, staff, and community."